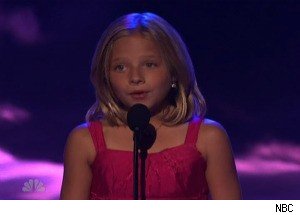 I don't watch the plethora of TV talent shows that seem to pop up more and more every television season. But I'm very glad someone sent me this clip from one. Jackie Evancho sang Puccini's "O Mio Babbino Caro" ("Oh My Dear Papa") on Tuesday's episode of American's Got Talent and blew everyone away. I can sure see, or should I say hear, why. She's a ten year-old girl from Pittsburgh who just happens to also be an incredible opera singer. She saw the Phantom of the Opera when she was eight and started singing its songs around the house, and one thing led to another. Never before have
… Continue reading the story "

Ten Year Old Opera Sensation Jackie Evancho

"