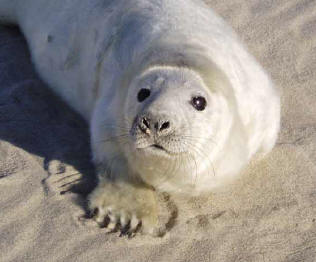 The logic - or should I say skewed thought process in my opinion - is frightening. Because we've overfished and depleted the supply, thrown off the balance of nature, the next thing we do is kill the next species in line. It's not the first time comparable acts have been undertaken, but it is further proof of our seemingly endless and unfettered belief that we get to pillage and take from the earth whatever we want, however we want. Now because of diminishing cod stocks, the Canadian government's federal Department of Fisheries and Oceans is considering options to drastically reduce the
… Continue reading the story "

Proposal to Kill and Incinerate 80% of Sable Island Seals

"