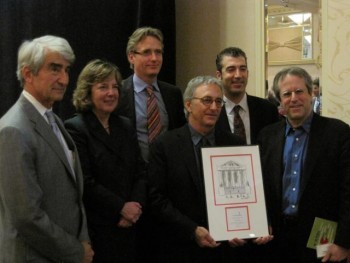 Last I checked, more than 27,749 people have said they "like" the Facebook page, Save Law & Order! It's heartening that the number continues to grow. It would sure be great if Law & Order could also go down in the history books as being another show saved from cancellation by fan support.
I've learned something interesting however about Law & Order's ratings this season. The Philadelphia Inquirer's Jonathan Storm reported, "The show was a victim of its years. Despite ratings higher than The Marriage Ref, Chuck, 30 Rock, Community, and Parks and Recreation, all of which NBC renewed, Law & Order could not attract advertising dollars. According to Advertising Age, companies paid only $60,000 for 30 seconds this season, half the price, for instance, that Community fetched." Law & Order has higher ratings, but skews too old.
The logic escapes me why the 18-49 demographic is valued above all other age groups. As a member of that preferred advertising target group I, as an apparently underaged Law & Order fan statistically speaking, and the many others just like me, are baffled by the notion that when we turn 50, our opinions and dollars will suddenly mean nothing.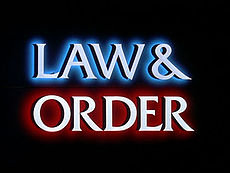 Aside from begin ageist and offensive, it seems to discount a number of important issues. What's the fastest growing age group in sheer numbers? Who generally has the most disposable cash? Who are more likely to be home watching television rather than out partying and thus actually see all those commercials companies pay for?
Pretty scary, not in the grand scheme of things sense mind you, but scary nonetheless that our viewing choices can be governed by ad execs who get to decide how much they're willing to pay to hawk their products to us in 30 second chunks. In this case favouring a bunch of shows with lower ratings. Where's the democracy in that? And the networks just give them what they want. Give viewers, of all ages, a little more credit. The dumbing down of television can be a self-fulfilling prophesy.
Regarding the show's cancellation, Jeff Gaspin, chairman of NBC, has said "The full measure of the collective contributions made by Dick Wolf and his Law & Order franchise over the last two decades to the success of NBC and Universal Media Studios cannot be overstated. The legacy of his original Law & Order series will continue to make an impact like no other series before." Just imagine if they'd followed through with reported plans to renew the show for a 21st and record breaking season.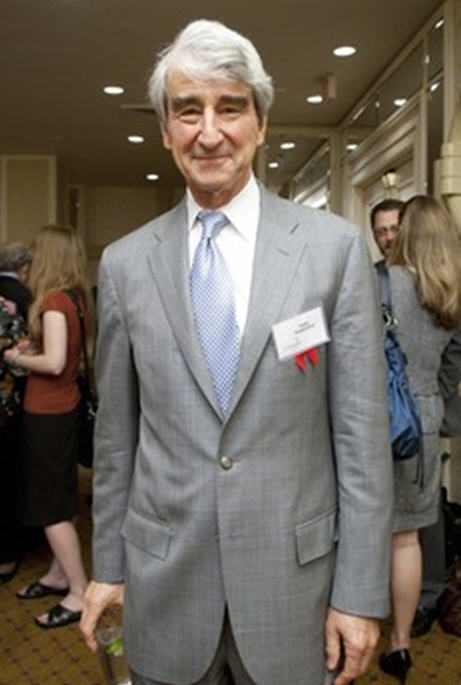 The Los Angeles Times has reported that TNT (owned by the Turner Broadcasting System division of Time Warner) has passed on the idea of TNT doing a 21st season of Law & Order now that NBC has cancelled it. It was considered a possibility since TNT already airs reruns of the show, and has taken over production of other dropped shows like Southland when it was cancelled, also by NBC. In the words of Turner Broadcasting reps, "We are not in current talks, and we are not interested in a Season 21." How unfortunate. It's also too bad that even though they don't want a Season 21, they can still control whether anyone else makes more episodes of Law & Order. Since they hold the rerun rights, apparently they have final say and must approve anyone who might want to make a 21st season.
The one bit of good news I've found, hopefully that's just so far, is that "if a new home for the series can't be found, NBC has said they plan to film some sort of wrap up to give closure to the 20 year old TV show." Not that I'm doubtful or suspicious or anything, but I'd feel better seeing something carved in stone about their "plan" considering that now somewhat famous quote by Angela Bromstad, NBC President of Primetime Programming, back in late December 2009. Law & Order was reportedly already renewed for season 21, with Bromstad saying, "I'm a Law & Order junkie…I wouldn't want to be responsible for not having Law & Order break the record." And we all know how that worked out. But I also choose to be happy there is at least hope, and a plan. Now we just need an airdate.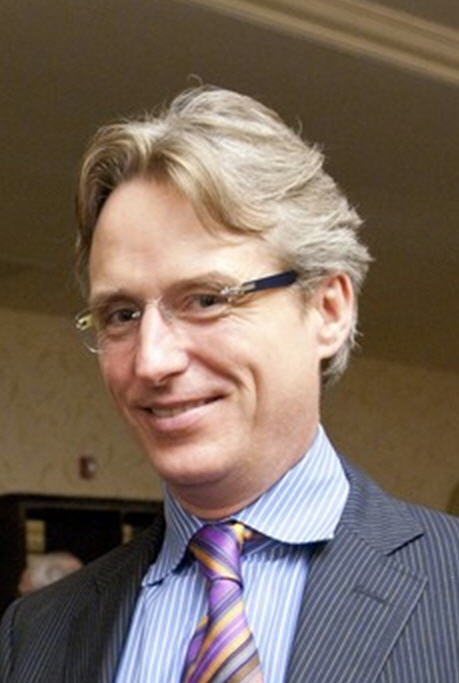 The show was honoured last week (video clip below). "The Alliance for Justice held its annual Justice First luncheon Wednesday to celebrate the achievements and dedication of outstanding leaders for their unwavering commitment to human rights and for putting justice first…The Champion of Justice award was presented to Law & Order for elevating controversial, important justice and human rights issues into the forefront of public debate." Executive producers and writers René Balcer and Keith Eisner, executive producer and director Fred Berner, and award-winning actors Sam Waterston, who played district attorney Jack McCoy since 1994, and Linus Roache, who played chief assistant DA Michael Cutter since January 2008 were all in attendance and spoke very eloquently.
Linus Roache, with his native English accent, spoke of the honour as being, "Deeply humbling…you're trying to touch the truth…feel so much respect for the people who've given their lives for justice, for real, they're not pretending. And so when people like that honour us…you feel slightly humbled and silly on one hand, but deeply honoured because obviously it means something to them." And in the words of Sam Waterston, "They can cancel Law & Order, but they can't cancel justice." Congratulations to all involved with the show on this great honour; too bad it comes on the heels of cancellation.