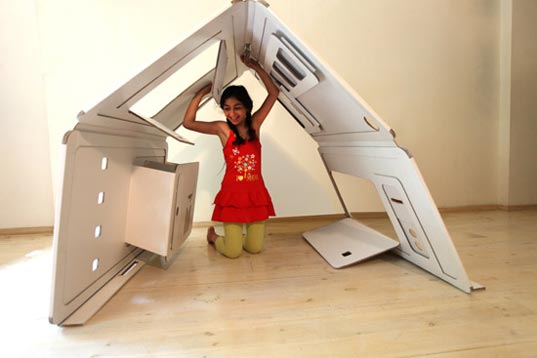 Remember when a giant cardboard box was a magical playhouse? When folding box tops became windows or doors, and sheets over furniture extended your own little cardboard domain? In this electronic gadget and computer world, one may wonder how much this manual form of play and imagination still goes
… Continue reading the story "

'My Space' Cardboard Playhouse & Cardboard Memories

"